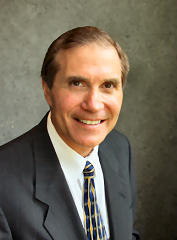 ALAN R. HIRSCH, M.D., F.A.C.P.
Dr. Hirsch, a Neurologist and Psychiatrist who specializes in the treatment of smell and taste loss, is the Neurological Director of the Smell & Taste Research and Treatment Foundation in Chicago. He is a Faculty Member in the Department of Medicine at Mercy Hospital and Medical Center, and Assistant Professor in the Department of Neurology and Department of Psychiatry at Rush Presbyterian St. Luke's Medical Center.
Dr. Hirsch, who is certified by the American Board of Neurology and Psychiatry, American Academy of Pain Management, Geriatric Psychiatry and Addiction Psychiatry conducts in depth studies of the olfactory sense and its relation to all aspects of life. Some examples include studies observing the effect that certain scents or aromas have on behavior, emotions, mood and/or interactions between individuals. An inventor and investigative researcher in the area of smell and taste, Dr. Hirsch lectures frequently around the country and has extensively published many of his studies' findings. He has served as an expert on smell and taste on CNN, Good Morning America, Dateline, 20/20, and The Oprah Winfrey Show.
Dr. Hirsch has also authored, Dr. Hirsch's Guide to Scentsational Weight Loss, Scentsational Sex, What Flavor is Your Personality, Life's A Smelling Success, and What Your Doctor May Not Tell You About Sinusitis.
For additional information, visit his website, www.scienceofsmell.com